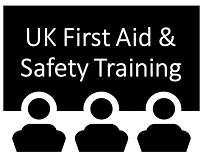 UK First Aid and Safety Training
Booking & Payment Terms and Conditions Policy V4 March 2020
Legal Due Diligence Clause
We expected our staff and learners to have the best positive environment possible.
All learners booking on to our courses are expected to display the highest respected, towards others including course staff & property, venue property & Staff and other learners and property. Any reports of bulling, threatening behaviour, unacceptable language, breach of equal opportunities, breaches of health & safety or damage to any parties will not be tolerated. We will fairly investigate and reserve the right to remove the guilty party from the course and they will forfeit their course fees or be invoiced in full for them. In addition, we will report to the appropriate authorities.
Any damage, loss, liability will be down to the individual causing it to resolve with the affected party, no learner will hold UK First Aid and Safety Training liable for any loss, damage, compensation, breakages. UK First Aid and Safety Training will require full reimbursement for any loss, damage or liability a learner has caused.
To minimise disruption our courses any learners that are 20 minutes or more late at the start of the day will be turned away if the course has already started unless they have an exceptional reason to be late or prior permission from us. Latest from breaks will not be tolerated as this will interfere with the minimum time, we need to run courses. Please be punctual always.
Booking
A booking will not be confirmed by UK First Aid and Safety Training until they have had the required deposit, full payment or official purchase order by approved accounts.
Cancelations can be made by UK First Aid and Safety Training or the booking party at any time, however the following clauses apply.
A: The booking party cancel up to 21 days prior to the start of the course start date then a 50% retention of existing payments will be retained or in they have an official account they will be invoiced for the amount. For 10% of the course fee as an administration fee they can changes to another suitable course taking place with UK First Aid and Safety Training that is currently advertised.
B: UK First Aid and Safety Training have the right to cancel, change venue, revoke course, terminate contract with out reason or notice. The booking party will not hold UK First Aid and Safety Training liable for any loss or out of pocket expenses. The booking party can have a full refund of payment made with in 28 days or be transferred free of charge to another suitable UK First Aid and Safety course.
Any learner removed from a course due to breach of clause 1 or 3 in this document will be invoiced in full for their course if paying by account or will loose the full course fee.
Payments
All course payments must be settled in full, from either the customer, their employer, sponsor or booking agent prior to any certificates being released to them. Official accounts holders must have cleared all invoices in full.
Non account holders must pay in full to be secured a place on the course.
Account holders must pay all invoices with in 28 days of the invoice date, failure to do so will start our late payment clause (see below).
Late payments will receive a 20% of the total cost as an administration fee the day after the deadline. We will claim an additional 5% of the invoice amount (include late fees) each fortnight or part fortnight it is outstanding. In addition, recovery fees, legal fees will be added to the invoice.
Extensions to deadlines for payments must be agreed by UK First Aid and Safety Training by email at least one day prior to deadline expiring. Please contact us as soon as you have difficulties in making a payment.
These conditions can be agreed by the employer, taking full responsibility for the learner or the learner can agree to them directly.